I've always gotten a little kick out of Lindsay Lohan's crazy behavior. There's just something that excites me about seeing someone go through a wild, [untamed] period of life, yet still be able to remain an iconic figure in today's world of pop culture. In spite of the alcohol, drugs, jail time, and house arrest, her name continues to grow; this time, in the world of art. Check it out.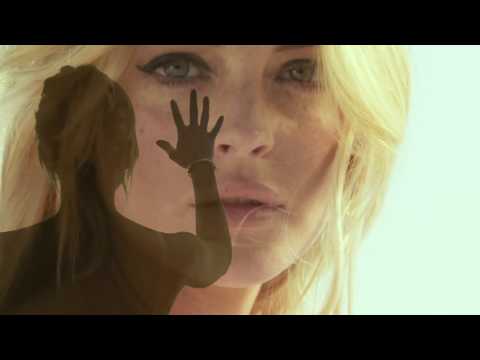 [Richard Phillips' Lindsay Lohan]
Lindsay Lohan partnered up with artist Richard Phillips for his latest project, a short film that will serve as his first steps into the film world. Although this new medium of art is different from the painter's typical work, Phillips says, "In some ways the video relates to my art, but it's also a way to think about a new kind of portraiture." Similar to the work of Warhol and other artists like Douglas Gordon and Philippe Parreno, this video is a perfect example of film's triumph over photography in the attempt to reveal and express human personality and emotions. If an image is worth a thousand words, imagine the immense value of a film.

Shot last month in Malibu, California by filmmaker Taylor Steele, the film will be included in "Commercial Break," a mobile installation showcasing videos from over 75 artists from across the globe as organized by Neville Wakefield and presented by POST Magazine and the Garage Center for Contemporary Culture. The installation will be on display in Venice, Italy from June 1-5 during the opening week of the 54th Venice Biennale, a huge contemporary art exhibition that takes place every two years. I'll start planning my trip for 2013.