Graffiti. An open bar. Models. Singers. Good times. [Shock].
Last night, Calvin Klein took over Gunbar in New York City's Meatpacking District for the CK One Shock Party and somehow I found myself in the middle of all the action. Left and right, familiar faces, like Joe Jonas, Sky Ferreira, and Rob Evans, were floating throughout the venue and the energy was live.
If you're not familiar with CK One, think Calvin Klein meets [edge]. This extension of the Calvin Klein portfolio is the definition of a [lifestyle brand] and it's the edgiest, coolest, most intense lifestyle one can imagine. If you live in New York or invest in any type of fashion publication geared toward a younger target audience, you've definitely seen at least one print advertisement from their first campaign launch last February. The real magic behind the campaign lied in the television spots and dozens of online promos introducing fans to the brand and it's many beautiful faces. The epic campaign featured some of the world's most awesome young models and they've brought a few back for the CK One Shock campaign, which dropped in August.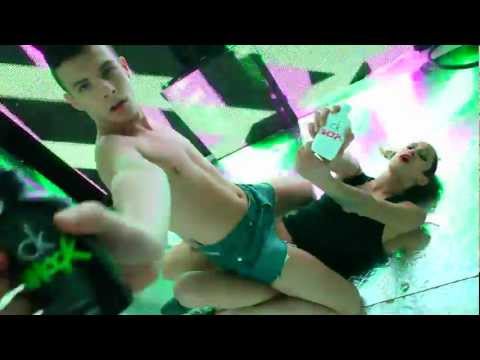 The event was great and, after finding myself in groupie mode after being bumped into by Rob Evans (one of my biggest role models), I grabbed my gift bag, which was filled with the product of the hour. I got a 100 mL bottle of both [Shock for her] and [Shock for him], both of which smell awesome. Even as a guy, I'd wear [both] of them to be honest.
After leaving the party, I ended my evening at the Standard Hotel then headed back to the Carlton to pack up and make my way to the airport. I made it back to Atlanta this morning, inspired and already rearing to get back to the city as soon as possible. I have a lot of work to put in, but last night was just a glimpse of the future.
[Event photographs from Paper Mag, Taken by Zac Sebastian]