The legendary Tim Burton has been pretty busy this year. Between writing, producing, directing, acting, and so much more, he's been keeping himself relevant and back on the rise with a number of works like Frankenweenie, Dark Shadows, and Abraham Lincoln: Vampire Hunter. His latest piece of work comes in conjunction with The Killers in the form of their new music video for Here With Me. Mixed with themes of obsession, darkness, and delusion, the video is infused with Tim Burton's iconic essence of [grim coolness]. It takes you back and forth between creepy and cutely romantic feelings as you watch Burton's eerie leading man, played by British actor Craig Roberts, deal with his consuming love for Winona Ryder, who returns for yet another great project with Burton (Ryder played major roles in Tim Burton's Edward Scissorhands and Beetlejuice). Check it out now below.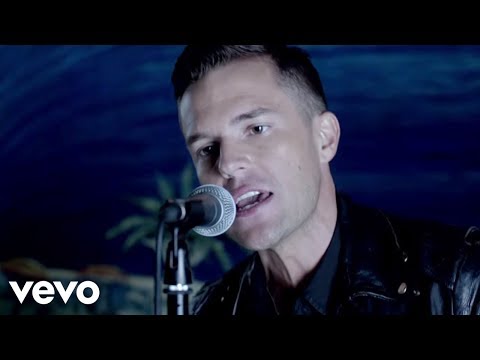 Here With Me is from The Killer's fourth studio album, Battle Born.
Check it out now on iTunes or Spotify.