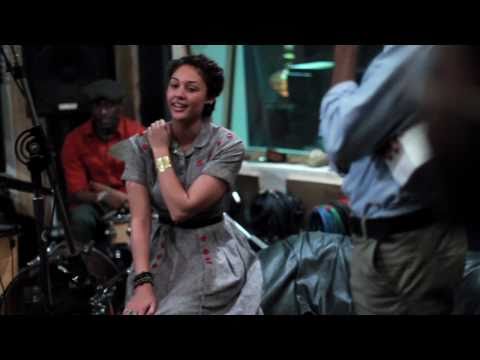 Sartorial Sounds by Street Etiquette
Artistic expression is a gift that in my eyes makes the world turn- round and round. Although we have come so far in terms of discrimination and passing judgement on people who  have contrasting views and live life "differently", we still have so very far to go. I have grown to understand and appreciate what "art" really is and how diverse it can be. From the man in the Subway station playing the drum, to the chef that prepared my meal and even the mind behind this blog post. Although, what I may consider art you may not however, thats the beauty of it all. The video above Sartorial Sounds" was produced and directed by Jarrett Woo of Dr Woo Art. Joshua and Travis of Street Etiquette have developed a platform in efforts of bringing back many of the art programs in schools throughout the world that regrettably disappear daily.
With the exposure Street Etiquette has received from the Sewn From the Soul and Black Ivy editorials, this movement makes complete sense and I undoubtedly support it. With the support and  help from the gifted Jesse Boykins III, Mara Hruby, JoKenneth Museau, Joshua Bennett, Theo Martins, Melo-X and Rinaldy Alvarez, I am sure this movement will be respected by many and appreciated by most. It feels great to see young individuals come together and use their talents for such a great cause, absolutely commendable.
Sartorial Sounds integrates both music and style, two elements embedded in every culture past and present. We think it's important to remember that everyone is an artist in their own right. And it's the life experiences we encounter that provoke what we splash on our own blank canvas. We assembled seven individuals to partake in this editorial. The finished product incorporates their individual talents such as spoken word, rapping, singing and tap.- Joshua Kissi