Over a decade ago, Justin Timberlake established a strong position for himself in the entertainment industry and he's consistently held his own on both sides of the market, from the urban audiences to conventional pop fans; but after a 6 and a half year hiatus from the music biz, a new wife, and a new life, how did his rank change?
As I'm sure you've seen or heard over the past few weeks, Justin is back and it's as if he never left. While his vocals haven't changed from their flawless condition, his brand has undergone a total transformation. From wifebeaters, oversized, mismatching blazers and slacks, & 5′oclock shadows to clean shaves, Tom Ford suits, & Louboutin oxfords, he's created this totally new image: one that compliments his new [mature and married] persona. The 20-something year old boy that my generation grew up with has definitely grown into a refined young man; and he's clearly moving himself into a completely different category this go around: the category of the gentleman.
From the delivery of the content in his lyrics to his performance style, and even his choreography, there's clearly a different idea being put into play. He's not trying to push a sex-factor. There's no need to be extra virile or cool. And he's telling everyone that he doesn't need to conform to what the music industry has transformed into over the past few years. In interviews and on-camera appearances, you see that same personality that fans have grown to love, it's just refined. That everpresent confidence and his clear comfort with himself have both grown stronger and he's fine with being himself and showing off the new person that he's become.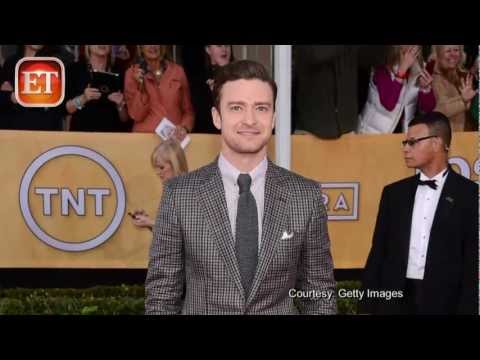 A look at Justin over the years… This will definitely refresh your memory. #transformations
One of the best things about this [rebrand] is that he's actually simplified things. Aside from assuring that everything remains consistent, this gentlemanly theme of his doesn't require a ton of out-of-this-world concepting or brandstorming. By bringing a touch of class into the equation, he's sort of taking things down a notch in a backwards kind of way (stepping up his image, but keeping it simple to maintain and consistently on point), which is proving to be super effective. I suppose a lot of people my age probably don't fully appreciate the greatness that is [the gentleman]. I'm not sure why any guy would prefer to look up to rappers with sagging pants wearing Lebrons or rockers in t-shirts and vans. Of course, that's just my [opinion]. I'm eager to see where he takes things as he moves forward with this 20/20 project. I just need two things now: a pair of tickets to the Legends of the Summer tour and a fresh, clean suit (no tie).