August is going to be a big month for music on [the no names]. Recently, I've been coming across tons on new artists with awesome material and great sounds that I'm itching to share with you guys. I guess we can go ahead and kick things off with Metronomy, an English electronic pop music group that's been going strong since the release of their debut album, Pip Paine (Pay The £5000 You Owe), in 2006. The band's structure has changed since then, with the departure of original member Gabriel Stebbing and the addition of Anna Prior and Gbenga Adelekan, but that hasn't slowed them down one bit. Their most recent album, The English Riviera, dropped in April and it's a great summer soundtrack. The Wild Magazine referred to it as "a celebration of the British coast's lifestyle: a sunny environment where cool people drink tequila sunrises and listen to Steely Dan blasting out on seafront bars. It is certainly a departure from the group's previous work, mixing good vibes and sweet synth with funky baselines, Latin grooves and a revisit to their nu-rave past."
The Bay was released as the album's third single in June and the video definitely falls in line with The Wild's description. Appropriately shot in the English Riviera, the video pushes forth the essence of a beautiful summer. From the models in all-white and the amazing shots of Torquay to the dripping popsicles melting under the sun and David Wilson's awesome direction, this is hands down being filed away as one of my favorite videos. Check it out. You'll feel "so good" after it's done.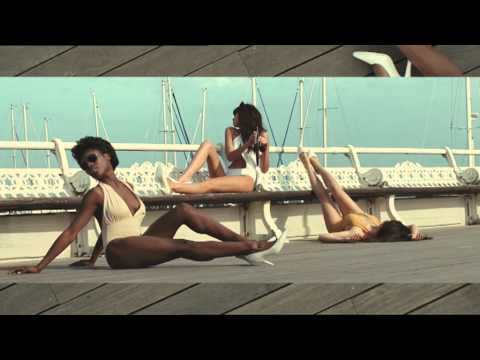 [The Bay]
[Metronomy]
[The English Riviera]
………..
If you like
The Bay
, check out these two remixes of past Metronomy tracks, courtesy of CSS and Breakbot.
[A Thing For Me (Breakbot Remix)]
[Metronomy]
[Move (CSS Remix)]
[Metronomy]