Greyhound, the thriving fashion brand created over 30 years ago in Bangkok, Thailand, is still going strong today with the release of its Spring/Summer 2011 collection, which will have you ready to see the world up close and personal. The brand incorporates different outdoor elements, from mountains and forests to lakes and flocks of birds, into their collection, which they titled Wish You Were, Wish We Were There.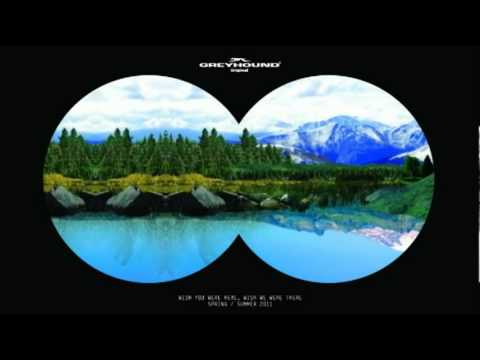 Both the menswear and womenswear pieces feature well-tailored items, visually appealing prints, and a tundran forest color palette consisting of snowy whites, iced grays, deep navy blues, and forest greens. The collection's lookbook includes model icebergs, tree limbs, and nets, putting you right in the middle of an Arctic lakefront adventure. The video above adds even more excitement to the collection. I love seeing the creative avenues that brands take in order to showcase their work and, while this was simple enough, I definitely think that it did its job in a great way. The binoculars give you a unique and cool view of what the collection has to offer, but you can check out more looks below.
*click on any of the rows to get a closer look
To see the entire lookbook, visit Greyhound Original's official website.